Content Workflow: How to Build an Effective Content Creation Process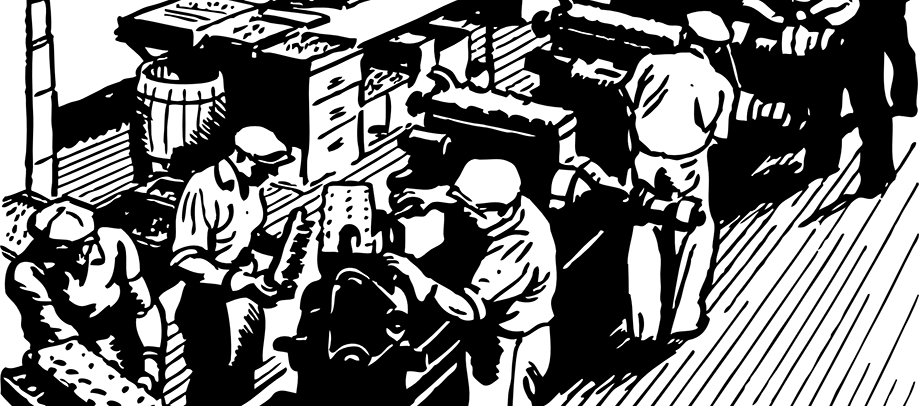 If you'd like to drive traffic to your site or promote your products with posts, guides, and other content marketing tools, the first thing that you'll need to develop is a long-term strategy. A good content strategy defines who you are writing for, what topics you will write about, how often you will create new materials and what channels you will use to reach your audience. Additionally, it could also contain where you see your site in one or two years, what you will consider a success, and how you will measure the effects of content marketing. We've covered several steps of creating a content strategy before. Compiling one or at least thinking about the questions we've collected can help you greatly in reaching your goals with content marketing. However, if you won't be making content on your own, there's one more thing that you should consider before you start posting on Facebook or create a company blog. It is defining the roles within your content team. You should clearly describe the task of each person working in your team, set up checkpoints, and find out how you will notify team members when they need to start working on a new subtask. If you describe this process precisely, you can avoid much of the errors caused by miscommunication, and you will have to spend less time on correcting and approving finished articles. With other words, you can make the whole content creation process more efficient.
Subtasks
The elements of a content workflow can change from organization to organization, as the number of people firms can assign to certain tasks, and their goals with publishing significantly differ.
The following list is just an example of the steps a content team could go through before and after publishing an article.
Looking for content ideas
Picking an idea
Creating a draft
Copywriting
Creating illustrations
Proofreading
Approval
Publishing
Promoting the article
And updating it regularly
Some of these steps are quite obvious, but at the ones, which are not it could be a good idea clarify some details before you start publishing.
For example by defining who, and when will approve an article and how you will measure the effects of a post, you can make content creation much more productive.
Besides setting up some basic rules, finding the right tools can also help you in achieving this.
Cloud-based editing tools, for example, can simplify collective work and version tracking.
Task management tools can also help you and replace email exchanges most of the time.
For example, if you keep track of your articles' development with a tool like this, clicking on an icon could be enough to notify a team member, that the work on a subtask should start.
Of course, it's possible, that learning how to use a new tool, would take up more time, than using it could save. If you can coordinate the tasks and priorities effectively without new web applications, you shouldn't stick to introducing them.
The whole point of a creating content workflow is to reduce the time what is needed for approvals and administration and increase the time you can devote to content creation.