5 Content Marketing Tips for eCommerece Websites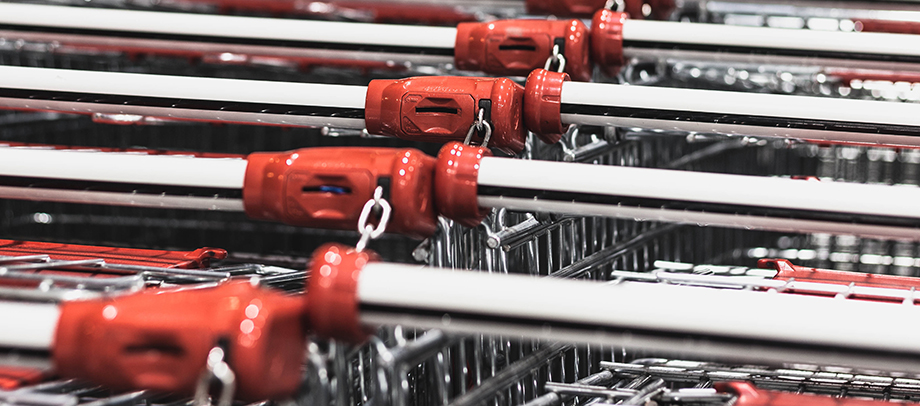 Countless studies prove that applying content marketing tactics can greatly increase conversion rates for eCommerce sites.
Visitors are more likely to shop on sites, where their questions are answered, and they can get to know the products and the seller better.
Great content can also grab the attention of users, who originally didn't intend to purchase a product or service.
With that said, a large number of eCommerce sites don't use content marketing at all or only provide a very small amount of information about their products.
In this post we are going to introduce 5 different content types, that could improve almost any eCommerce site.
Applying them can help you to gain the trust of your visitors, and directly, or indirectly increase the number of purchases on your site.
Some of our tips will be about using well-known elements in less obvious, and more effective ways.
1. Unique product descriptions
Many eCommerce sites work with the manufacturers' product descriptions.
There are several reasons why this is a bad idea.
Without unique content, your site has only a very small chance of performing well in search engines.
On top of this, the manufacturer's descriptions are not necessarily great - and a simple list of features or technical specifications is rarely enough to convince your visitors.
As opposed to them, unique descriptions provide a great opportunity to resolve the customer doubts, introduce the advantages of a product and convince your visitors to purchase it on your site.
You can outperform many of your competitors, by simply writing down what you would say about a product to a customer who walks into your store.
And if your descriptions contain every piece of information that would be important for the potential customers, and they are written in a language and style that is used by your shoppers you can make the most of this content type.
Listing the most important benefits of a product in order of importance can help you greatly in writing convincing descriptions.
When creating this list, try to avoid too general, or exaggerated expressions, or speaking too much about technical specifications.
Instead, try to concentrate on describing your product, as simply as possible. Explain the problems your product could solve, and the situations in which it will help your visitors.
2. Video marketing
It surely takes more time and money to create a short video about a topic than it is to write a blog post about it. Therefore videos are less often used by eCommerce sites, than written content.
And this creates an opportunity.
Videos show up 14 percent of the time in search results, and the lower competition among video content means that, in many cases, you'll have a better chance of acquiring a good position in SERPs if you create a short film instead of a blogpost.
You can both use videos to talk about the advantages of your products and to show your visitors how to use them.
In an online survey, which was conducted among a 1000 US internet users the 60 percent of the responders told that they believe that companies with product videos can be trusted.
And it's not a coincidence. A video can paint a more realistic picture of a product, than a picture, which was enhanced with a graphics software. The chance of disappointment is also smaller if customers can watch a short video before they purchase a product.
Creating instructional videos can also help you to win over customers.
If you sell complex products this type of content won't only make the life of your clients easier, it could also grab the attention of those visitors, who are considering to buy or own one of your competitor's product.
If you decide to create videos, you will need to learn a few skills, and you will also need to purchase the right equipment. But you no longer have to spend thousands of dollars, if you'd like to make short films in an acceptable quality.
And creating this type of content can yield a fast return on your investments.
3. FAQ
Many eCommerce sites have a FAQ section. Most of the time it consists of short posts about payment methods, the time of delivery and the return policy, which are published on one web page.
If you don't have a FAQ on your site, you should definitely create one, as it could help to resolve customer doubts and save your visitors from reading Terms and Conditions, if they'd only like to find an answer to a simple question.
In this section, you can cover several topics besides order and delivery.
Basically, you should write about any questions, that the customers might ask before purchasing the type of products you sell.
If you publish your FAQ posts on separate pages instead of just one and structure your posts well you can easily multiply the number of articles on your site, and address customers who are at an early stage of the buyer's journey.
With a little extra attention, you can turn this very simple content type into a collection of helpful articles, that will save time for your co-workers, and help you to convince the visitors.
4. Customer reviews
According to Reevoo shoppers who read bad reviews convert 67% more on eCommerce sites than the average consumer.
Of course, it probably happens, because visitors only devote time for reading any kind of reviews when they are seriously considering the purchase of a product.
Nonetheless, this study clearly shows the importance of customer reviews, and the effect they can have on conversion rates.
Reviews instill trust in visitors. If you allow users to rate your products and post comments on your product pages you can indicate that you're not selling fake products, and you are ready to face the customers' opinion.
Therefore if you have a site, with a larger number of visitors, you should definitely consider installing this element.
Since visitors are quite good at spotting fake reviews, so it's not a good idea to manipulate the feedback your users are going to give...
But by displaying the most useful comments in a prominent position, and mixing positive and negative reviews, you can limit the influence extreme, or highly negative opinions are going to have.
Besides instilling trust, reviews can also help you to increase traffic and create better content.
Studying the positive and the negative reviews can give you plenty of great content ideas, especially if you plan to write more convincing product descriptions.
And search engines most of the time display product pages with reviews in a better position - simply because they contain more relevant and useful content.
5. Blogs
Blogging is one of the most effective and most work intensive online marketing tool.
The reason for this is that company blogs most of the time only bring results in the long run.
When you start blogging it's possible that you will have to spend half a year or more with writing and popularizing your posts before you can see the effects of your work.
But if you can wait that long, and you don't make any serious mistakes along the way, like targeting the wrong keywords, it will almost certainly pay off.
According to Hubspot blogging businesses experience 126% higher lead growth than non-blogging businesses.
And a company blog is not only a great tool for increasing traffic or the number of leads. It can also help you to convince your visitors to purchase products on your site.
If they have a chance to encounter your content while they are just considering a purchase, they will more likely decide to buy in your shop in the end.
Which could be extremely important, if you are selling, expensive products which have a long sales cycle.
On top of this blogging can also help you to build a community that is interested in your insights and solutions. Many well-known internet companies had started to blog, long before they launched their first product.
And when they finally launched an aCommerce site or a subscription based service, they were well aware of their audience's needs and had a clear idea about the type of products that would make them successful.
...
The content types I' ve collected in this post represent only a small portion of the tools, that can help you to instill trust in your customers and to increase conversion rates.
You can expand this list almost indefinitely. A well-written buyer's guide or case study can be just as effective as a great blog post or video.
But this doesn't mean that you should use as many content types on your site as possible.
Try to find the form and the tone of voice that resonates well with your audience. Only move on, and expand the content types that you use, once you've succeeded with the first one.
You can increase the effectiveness of your articles, if you pay attention to the relationship between them, and try to lead your visitors towards conversions with recommended content.
In a Hungarian eCommerce shop, we were able to increase the revenues by millions of HUF in a few week, by setting up our personalized content recommender system.
One of the main objections about content marketing is that some products are just simply not interesting enough, and there's no way you can create engaging articles or videos about them.
But I don't believe it is real problem....
Of course with some products, it might take a while to find an interesting angle.
But it's almost always possible to come up with one. And viewed from the right angle, there are few things in the word, that are more exciting than a paper-rack, or a pop rivet.